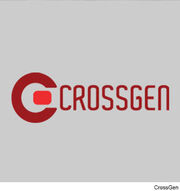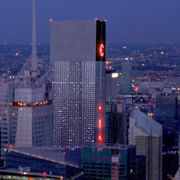 CrossGen began as a manufacturer of computer chips, eventually expanding to hardware systems, national infrastructure and weapons technology. CrossGen went public a decade after founding. Shortly thereafter, they won the defense contracts for the Gilboan Army, immediately quadrupling their stock price. Since the end of the Gath conflict, CrossGen has been focusing its development on improving the country's utilities systems. As a result, it has become the largest employer in Gilboa. CrossGen's Energy Infrastructure division is leading the field in the development, implementation and improvement of the products and technologies that harness our resources such as wind, oil, gas and water. It's CEO is William Cross .
Ad blocker interference detected!
Wikia is a free-to-use site that makes money from advertising. We have a modified experience for viewers using ad blockers

Wikia is not accessible if you've made further modifications. Remove the custom ad blocker rule(s) and the page will load as expected.