First Night refers to the opening night of the Royal Ballet, and the accompanying Gala, which make up an unofficial holiday in Shiloh, the capital of Gilboa. First Night is put on by Queen Rose, who as a child was fascinated by ballet. It is her attempt to bring art and culture to the Gilboan people,  who have long been at war, because "when we have art, we have inspiration." Tickets in the first three rows  of seats are given away to any Shilohite wishing to attend, by a lottery system, other seats can demand a contribution, as large as 10,000 dollars for a seat next to King Silas, and 100,000 for one next to David Shepherd.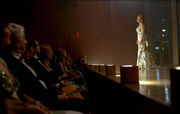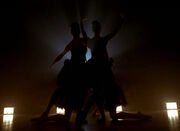 Ad blocker interference detected!
Wikia is a free-to-use site that makes money from advertising. We have a modified experience for viewers using ad blockers

Wikia is not accessible if you've made further modifications. Remove the custom ad blocker rule(s) and the page will load as expected.